Kent Catering offer a wide range of innovative products to help productivity, work-flow and efficiency. Combi Ovens, Refrigeration, Waste disposal, Preparation, Storage Systems and much more. We are able to offer substantial discounts off of all list prices.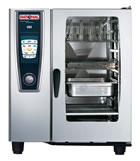 Dynamic air mixing
The new, patented dynamic air mixing combined with the flow-optimised shape of the cooking cabinet ensures that the heat is optimally distributed in the cooking cabinet and is used ex- actly where it is needed.
Highly effective cooking cabinet hu- midification
The new active cooking cabinet humid- ification quickly and reliably takes effect, whatever the circumstances.
Pure, hygienic fresh steam
The powerful fresh steam genera- tor with its new efficient steam con- trol combines the benefits of cooking in water and maximum humidity with those of steaming.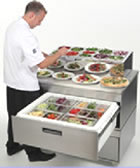 Save Food, Save Labour, Save Space, Save Energy, Save Money – Insist on Adande.
Established Over 20 Years

Full Service Solution

Total Turn-Key Sales Solution

Fully Qualified Engineers

Regulatory Compliance

Reduced Energy Consumption

Free Consultation

Impartial Advice

Guaranteed Peace of mind