Kent Catering are proud of the reputation we have built over the past 20 years.
Here are just a couple of customers who have recommended us to others.

"I have no problem at all in recommending Kent Catering Services. I have used them here at The Arts Club for over two years now and they have a very high standard of working. All engineers as well as office staff have been very approachable, courteous and helpful.
I have had a manor of issues that they have repaired especially with a certain oven!!
Servicing is carried out by fully trained and highly knowledgeable engineers and it makes my job a whole lot easier knowing that I have them keeping our kitchens and equipment running smoothly.
I hope that this will help you decide. Over the 20 years I have been in building maintenance you quite honestly can't go wrong in choosing KCS."
J. Reynolds, Chief Engineer
The Arts Club
Dover Street, London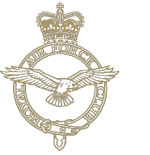 "We have been involved with Kent Catering Services for around 10 years now and I can confidently say that they offer excellent service. Their response time to breakdowns is generally excellent. I find their engineers to be very honest and as a company they will always make us aware of a repair which is not viable due to cost, as it is often more economical to change the equipment, if it is old, rather than just keep spending money on it.
As a company, we prefer to deal with independent companies who maintain a personal service, rather than large companies who see us as just another customer – KCS fits the bill for this.
Dave Clarke, leads a very strong team of engineers and administration staff and responds to any calls I make to him, very efficiently. I am sure that we will remain working with KCS for many years to come."
K.J Cooper FIH, Assistant Club Secretary
Royal Air Force Club
Piccadilly, London
If you would like to receive any references from many of our other customers, please contact us and we will be happy to send over to you.
Contact Kent Catering Services:
Call: 020 8462 9911
Fax: 020 8462 9922
Email: info@kentcatering.com
Established Over 20 Years

Full Service Solution

Total Turn-Key Sales Solution

Fully Qualified Engineers

Regulatory Compliance

Reduced Energy Consumption

Free Consultation

Impartial Advice

Guaranteed Peace of mind
<!– GENERAL CTA's–>
CONTACT KCS
NEED TO DISCUSS SALES OR SERVICE?
CONTACT KCS
CONTACT KCS BROMLEY TODAY: CALL: <a href="tel:02084629911″>020 8462 9911</a> or EMAIL: <a href="mailto:info@kentcatering.com">info@kentcatering.com</a>
SALES & SERVICE PARTNERS